RECOMMENDED BOOKS ON FASTPITCH SOFTBALL PITCHING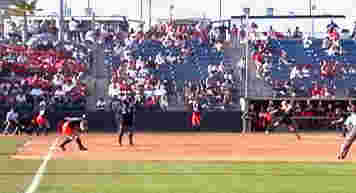 There are several softball pitching instructors who have written good books that can prove to be very beneficial to girl pitchers. A couple instructional books that are close to the top of the list are:

FastPitch Softball, the Windmill Pitcher by Barry Sammons
and
Cheri Kempf's The Softball Pitching Edge

And you can get excellent information from any pitching video, book, or clinic done by former UCLA pitcher Dee Dee Weiman. Dee Dee has a series of videotapes produced with UCLA Coach Sue Enquist that are a little more expensive than most, but are well worth the investment.
There is also book that is a "must read" for every coach and parent: Just Let the Kids Play by former NBA basketball player Bob Bigelow, published by HCI (Health Communications, Inc.). Borrow it, buy it, or rent it. But definitely READ IT.