by Gerald Warner, Colorado Softball Pitching Instructor




Softball pitchers who are committed to improving their skills will, in most cases, benefit from the experience and instruction of a qualified pitching instructor. However, as was discussed in another article on this website ("Pitching Lessons Recommendations"), taking lessons and the subsequent need for a major commitment to lots of practice pitching, should be the decision of the pitcher…not a parent. We have seen far too many situations where a parent, often with a commendable intention of being supportive, actually pushes the daughter into doing something to which she is personally not committed.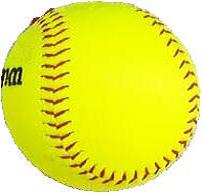 Finding a knowledgeable and competent softball pitching instructor in your area might not be as simple as it sounds. Just because someone calls him/herself a "pitching coach" doesn't necessarily mean they have all the credentials and skills you or your daughter might need. Find out from long-time travel-team and high school softball coaches which of their pitchers have had good success (and a comfortable relationship) with a pitching instructor locally. Talk also with those pitchers. Then, interview the potential pitching instructor to make certain this is likely to be a comfortable "fit".

Some things to consider:
(1) Many pitching instructors are men pitchers. A 200+pound male, teaching a girl pitching student "the way I do it" is not necessarily beneficial. Male former pitchers need to know procedures and techniques that perhaps they did not personally practice, but which may be more beneficial to young girl pitchers. Female pitching students often relate better to female pitching instructors who have successfully "been down the same road."

However, regardless of the gender of the instructor, when choosing someone to teach softball pitching be certain that s/he either was an accomplished pitcher OR has been a true student of girls fastpitch pitching… former softball position players do not necessarily know or relate to the mechanics and intricacies of pitching.
(The author of this article, Gerald Warner, as you might guess, is a male pitching instructor).

(2) Not all pitching students are alike...consequently pitching instruction needs to be tailored to the girl. Her size, physical attributes, athletic ability, and "learnability" all demand that pitching instruction and techniques be customized. In nearly all aspects of softball pitching, there are very few "one method fits all" rules.
(3) Get individual instruction. Although less costly, group instruction…even two pitchers at a time…can be distracting. Often, the more accomplished pitcher (and perhaps the one with the most promise) gets less attention from the pitching instructor who spends more time with one who is struggling. Nearly everywhere, there are some instructors who are more interested in building a relationship with the check-writer rather than the pitching student. Be careful…if a pitching coach pays more attention to a parent rather than giving quality instruction to the pitcher, choose someone else.

(4) Some instructors feel that only "big" girls make good pitchers, and try to qualify their students based on genetics rather than commitment and work ethic. A 5'5" girl CAN be taught to throw a 60 mph fastball, and more important is often more skilled at off-speed and breaking pitches. And obviously, not all larger pitchers have the same desire and commitment as their less-statured counterparts.

(5) Negative reinforcement is NOT a good teacher. What works in motivating high school football players will not necessarily work with softball pitchers. If your potential instructor reprimands more than s/he praises, your chances of success will be less.
The article above can be downloaded and printed from Microsoft Word


______________
If you live near Denver or Highlands Ranch, Colorado you can contact Gerald Warner at (720) 200-4575 to arrange for an initial meeting, pitching session, and analysis. This first session would be for approximately 45 minutes, with a charge of $30. If you and Gerald decide to continue with ongoing pitching lessons, you will have an opportunity to discuss (1) how often, (2) location, (3) practice requirements, and (4) fees.

From time to time, pitchers from outside of Colorado have also requested to meet with Gerald and have a one-on-one pitching evaluation when they visit Colorado. For more information and details about a personal diagnostic pitching evaluation session in the Denver area, CLICK HERE
If you have questions or need more information
E-mail us, or call Pitching Instructor Gerald Warner in Colorado at (720) 200-4575
Home Page | | About Us | E-Mail Us
More for Coaches & Parents | Beginning Pitchers | 1st & 2nd Year Pitchers | Experienced Pitchers